Photo: philomena+ – Christine Bruckbauer
14/05 – 20/05 Fit'ri:na #2
Opening hours: Mon – Sat 2-10 pm
philomena+ showcase, Heinestraße 40, 1020 Vienna
Nourhan Maayouf und Margareta Klose,
In-situ Installation und dokumentierte Online-Performance
curated by Christine Bruckbauer & Aline Lenzhofer

Nourhan Maayouf presst mit Komplizinnen der Kunstwelt den Saft
von Zitronen aus. Margareta Klose dreht sich Masken tragend,
gemeinsam mit anderen Performer*innen, um ihre eigene Achse.
Beides wurde als interaktive Online-Performance konzipiert und
verlässt nun den virtuellen Raum, um im Rahmen des Fit'ri:na
فترینة Festivals im Schaufenster von philomena+ präsentiert zu
werden.

Als im März 2020 viele Länder Ausgangsbeschränkungen verhängten,
lud Nourhan Maayouf junge, aufstrebende Künstler*innen ein, sich
mit ihr im virtuellen Raum zu treffen. In einer interaktiven
Online-Performance pressten sie gemeinsam den Saft von Zitronen
aus und tauschten sich über ihren Zeitvertreib während der
Quarantäne, die Zukunft der Kunstwelt und ihre aktuelle
Situation als Künstler*innen aus. Die Videoarbeit "Wanna
squeeze?" (2020) entstand aus diesen virtuellen Begegnungen.
Margareta Kloses künstlerische Praxis dreht sich immer wieder um
das Einmachen und das Konservieren. Als Reaktion auf das
durchgehende Motiv der Zitrone in Nourhan Maayoufs Arbeit,
stellt sie selbstgemachten Zitrusreiniger her, der in Rexgläsern
abgefüllt ist. In Form einer installativen Präsentation wird
dieser gemeinsam mit der Aufzeichnung ihrer kollaborativen
Online-Performance "#selfcompetenceselfie" (2020), bei der alle
Teilnehmer*innen ihr Gesicht bis zur Unkenntlichkeit mit Masken
verhüllen, ausgestellt.

Während die zwei Künstler*innen sich vorerst nur über Videocalls
austauschen konnten, kam es dennoch zu einer ersten
Kollaboration. Diese soll im kommenden Jahr, sofern das Reisen
wieder erlaubt ist, fortgeführt werden. Für 2021 ist eine
Residency von Nourhan Maayouf bei philomena+, ein kollaboratives
Ausstellungsprojekt sowie ein Workshop mit sehr viel "Social
Proximity" geplant.
Text: Aline Lenzhofer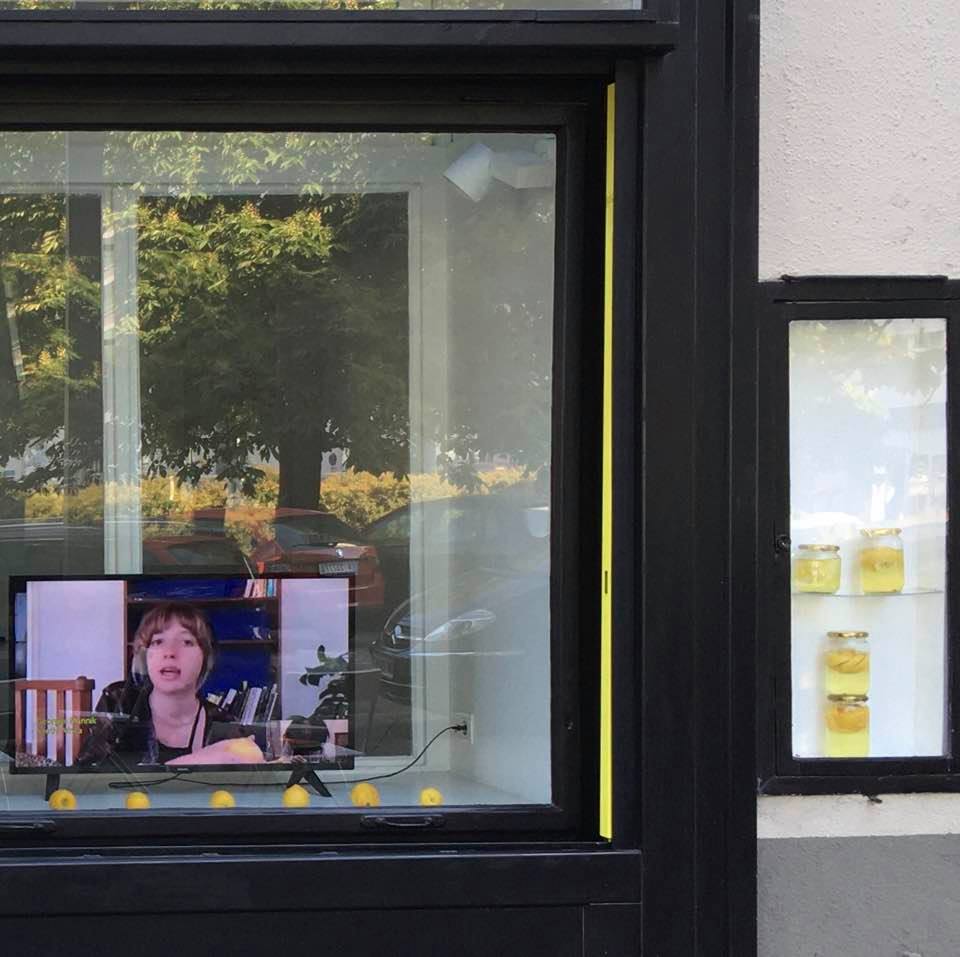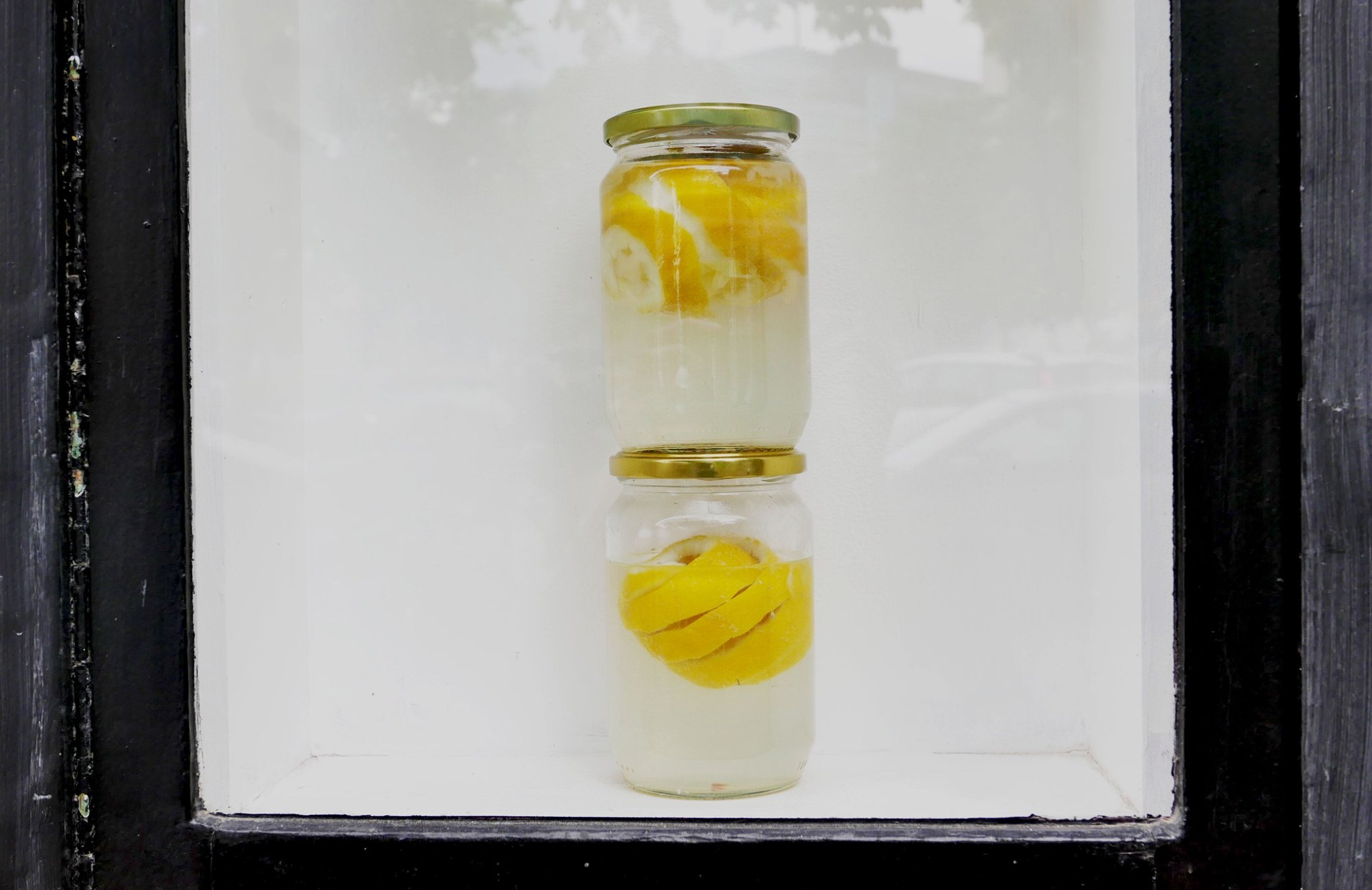 Photos: philomena+ – Bárbara Palomino Ruiz
# 2 Fit'ri:na. Margareta Klose in-situ installation, 2020.
Margareta Klose's artistic practice is always about preserving and conserving. As a reaction to the continuous motif of lemons in Nourhan Maayouf's work, she produced homemade citrus cleaner, which is filled in Weck jars. This is exhibited in the form of an installative presentation together with a video documentation of her collaborative online performance "#selfcompetenceselfie" (2020), in which all participants cover their faces with masks beyond recognition.
Aline Lenzhofer